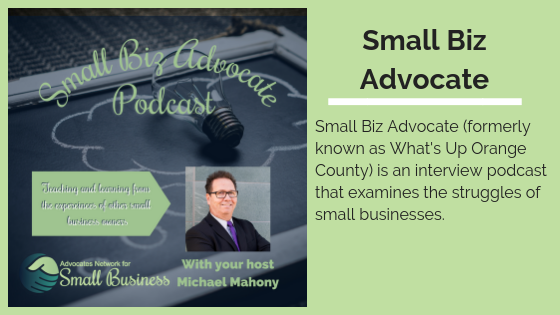 Small Biz Advocate
What is the Small Biz Advocate podcast? This is a business podcast that looks at issues small businesses face on a regular basis. The goal of this podcast is to give small businesses exposure. The host, Michael Mahony, is a small business advocate. He seeks to reduce the regulatory burden that faces small businesses in California and beyond.
Anyone who is interviewed on the show receives FREE advertising on various platforms.
Yogi's Podcast Network is excited to be hosting this amazing podcast.
Small Biz Advocate Schedule
A new episode is released as interviews are done. Our aim is for one episode each month.
Small Biz Advocate Episodes