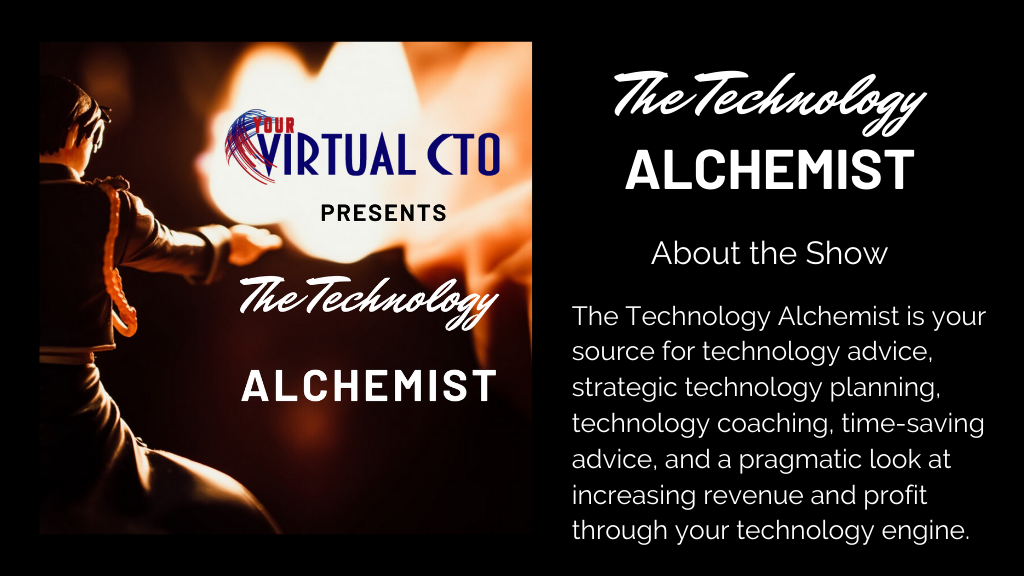 The Technology Alchemist
What is The Technology Alchemist podcast? This is a podcast that helps you understand how to maximize your revenue and profit through technology. The goal of this podcast is to teach small businesses through the experiences of other business owners. The host, Michael Mahony, is a Virtual CTO. This show is sponsored by Your Virtual CTO, a technology services company.
Yogi's Podcast Network is excited to be hosting this amazing podcast.
The Technology Alchemist Schedule
A new episode is every Monday starting May 11, 2020.
The Technology Alchemist Episodes