Some of the links in this post are affiliate links. This means if you click on the link and purchase the item, we will receive an affiliate commission at no extra cost to you. All opinions remain our own.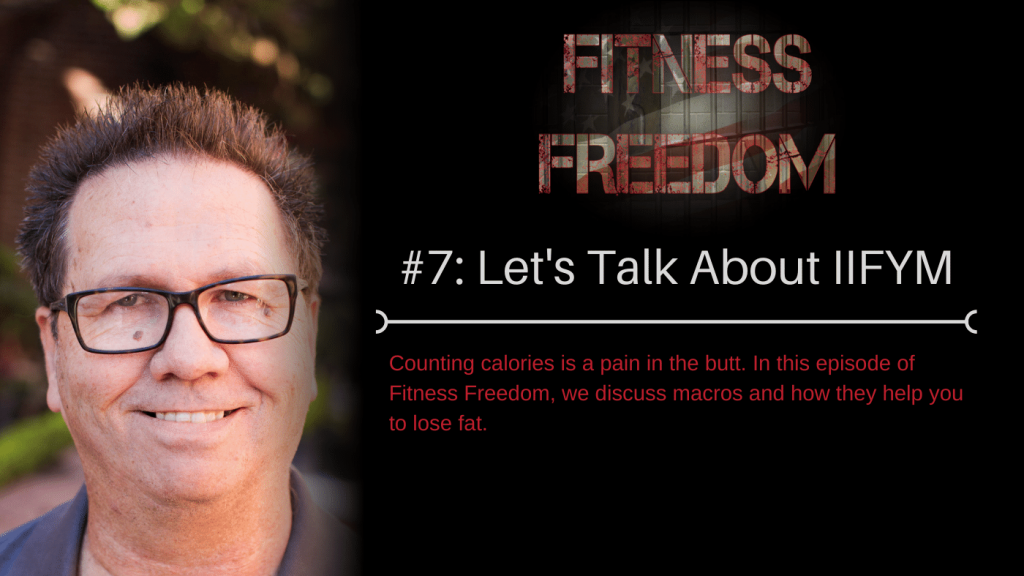 >Subscribe on iTunes | Subscribe on YouTube | Subscribe on Google Play Music
Let's Talk About IIFYM
Counting calories is a pain in the butt. In this episode of Fitness Freedom, we discuss macros and how they help you to lose fat.
When it comes to losing weight, macros are a key element. In this episode, Mike discusses IIFYM and how it helps you to lose weight. He explains the benefits of this approach. He also gives some advice on handling the internet trolls
Resources
Follow Fitness Freedom on Facebook
Follow Fitness Freedom on YouTube