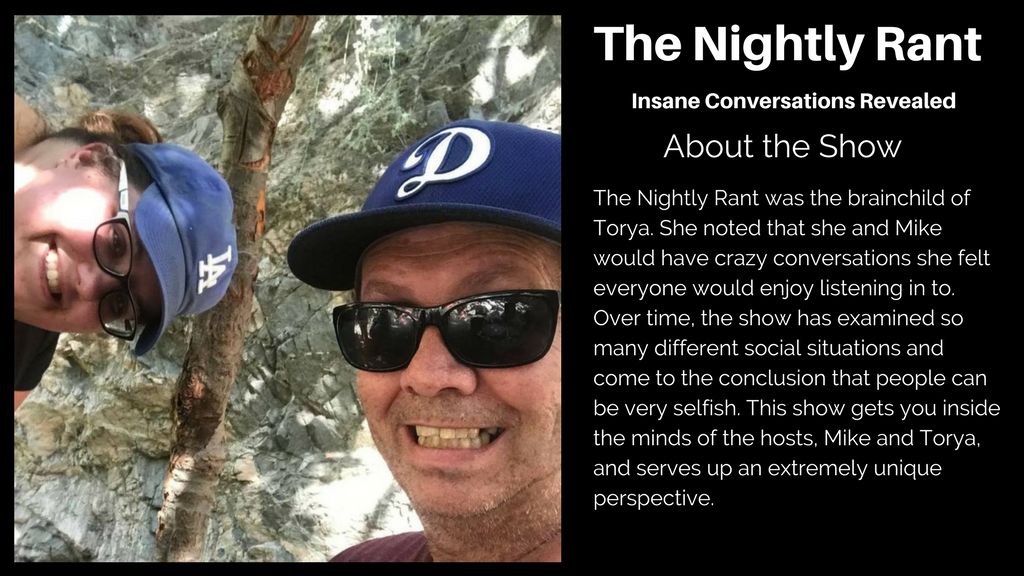 The Nightly Rant
What is The Nightly Rant? It is a show that examines social settings and presents them from an extremely unique perspective. It is the insane conversations of Mike and Torya (your hosts) revealed. It is the flagship show for Yogi's Podcast Network, airing 5 days a week, Tuesday thru Saturday. Nothing is off limits on The Nightly Rant. The crew has discussed their neighbors, people who travel on the Los Angeles Metro trains, friends, soccer parents, criminals and their zoo. The Nightly Rant is pure comedy that isn't intended to be funny, but you will quickly discover that everyday life is funny.
The Nightly Rant Schedule
Shows are released Monday, Wednesday, and Friday every single week.
Listen to The Nightly Rant
The Nightly Rant Espisodes