Some of the links in this post are affiliate links. This means if you click on the link and purchase the item, we will receive an affiliate commission at no extra cost to you. All opinions remain our own.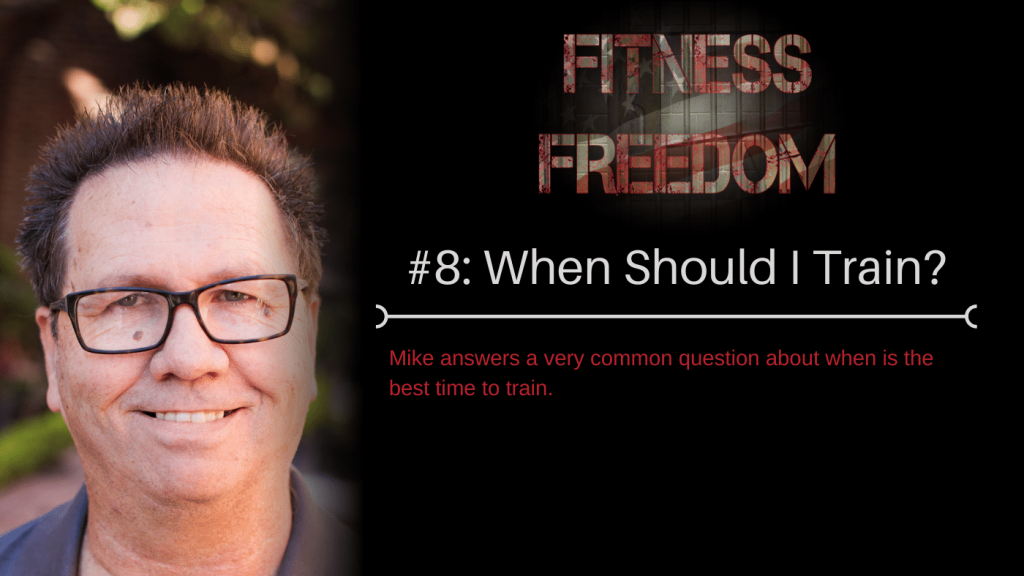 >Subscribe on iTunes | Subscribe on YouTube | Subscribe on Google Play Music
When Should I Train?
Mike answers a very common question about when is the best time to train.
When is the right time to train?
Mike discusses this in great detail.
He concludes that the best time is when you will do it consistently.
Resources
Follow Fitness Freedom on Facebook
Follow Fitness Freedom on YouTube