Some of the links in this post are affiliate links. This means if you click on the link and purchase the item, we will receive an affiliate commission at no extra cost to you. All opinions remain our own.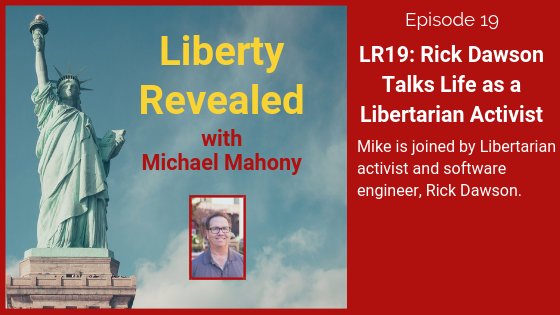 Liberty Revealed Episode 19 Show Summary
Mike is joined by Libertarian activist and software engineer, Rick Dawson.
Listen to Liberty Revealed Episode 19
Liberty Revealed Episode 19 Show Notes
Mike introduces Rick Dawson, a Libertarian activist in the State of California.
Rick says this is a dream come true being on Liberty Revealed.
Rick talks about seeking an At-Large position with the California Libertarian Party. He explains why he is running.
Rick is looking to support candidates and help them win elections.
Mike says he is also running for the same seat and for the same reasons. Mike complains the candidate support system was non-functional. He feels that state parties should have strong candidate support to help them through the election process.
Rick talks about his run for Congress. He also felt the candidate support was non-existent.
Links Mentioned in Episode 19
Catch Yogi's Podcast Network on YouTube
Yogi's Podcast Network YouTube Channel