Some of the links in this post are affiliate links. This means if you click on the link and purchase the item, we will receive an affiliate commission at no extra cost to you. All opinions remain our own.

The Nightly Rant Episode 128 Summary
In this episode, Mike and Torya discuss the process most scammers take in order to scam their victims.
Listen to The Nightly Rant Episode 128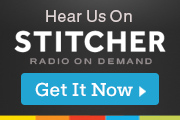 The Nightly Rant Episode 128 Show Notes
Mike says sometimes you have people from your past come up and have their effect on you and then they go away. Mike says that this happened so long ago he forgot he reported this scammer to the Ripoff Report. This guy had hired Torya to teach him social media. He then had Torya make him a bunch of social media posts. He would approve some and not others. He would then only pay for what he approved. He then used the others (the ones he didn't approve) on his social media. Mike had researched the guy and figured out that he is a criminal. Well, today the guy posted a rebuttal. The rebuttal was nothing but a personal attack against Torya. Torya reads the rebuttal.
Mike points out there were about 22 links on the side relating to the guy. He has ripped off so many people. His approach is to not pay people and if they stand up to him, he personally attacks them.
They then discuss how it is impossible to apportion blame when two people have done things that are wrong. Each of them is at fault and that's all that matters to Mike. They discuss the outrage on the Teen Mom reunion. Mike sees Kailyn as a "prim and proper college student" and Brianna as a "gangster." Torya gives her opinion of both of them. Torya says they should have a show for each person to fight. They list people they think should be on that show.
They segue into a hilarious conversation about Odie being MacGyver. Torya says he is destructive. Mike insists he is MacGyver. They all say Yogi is a genius, but he can't figure these things out. Odie is MacGyver and Yogi is afraid of his own shadow.
The Nightly Rant Episode 128 Links Mentioned
Catch Yogi's Podcast Network on YouTube
Subscribe: