Some of the links in this post are affiliate links. This means if you click on the link and purchase the item, we will receive an affiliate commission at no extra cost to you. All opinions remain our own.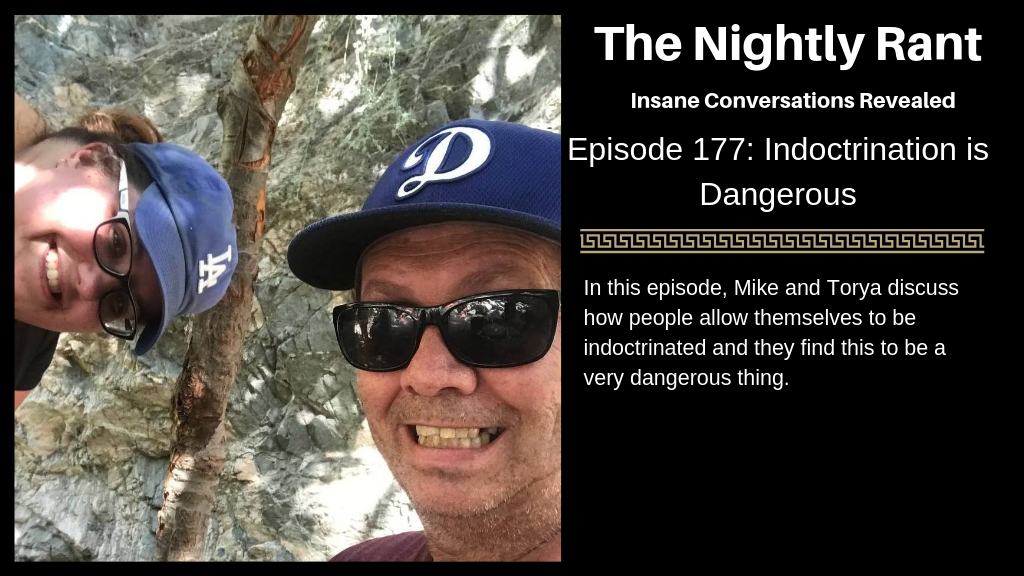 The Nightly Rant Episode 177 Summary
In this episode, Mike and Torya discuss how people allow themselves to be indoctrinated and they find this to be a very dangerous thing.
Listen to The Nightly Rant Episode 177
The Nightly Rant Episode 177 Show Notes
Dodgers beat Atlanta in 4 games (0:01)
Mike talks about sports fans being superstitious (0:50)
Torya discusses why she is quiet (1:20)
They discuss some health issues (2:30)
They announce they will be at Politicon on October 20 and 21. (4:00)
People try to give you an impression about things that lead you to believe their way is the right way. Indoctrination. (7:50)
Mike uses Waco as a way to prove how the government covers things up (17:00)
Mike feels you need to allow yourself to be indoctrinated (18:20)
The Nightly Rant Episode 177 Links Mentioned
Catch Yogi's Podcast Network on YouTube