Some of the links in this post are affiliate links. This means if you click on the link and purchase the item, we will receive an affiliate commission at no extra cost to you. All opinions remain our own.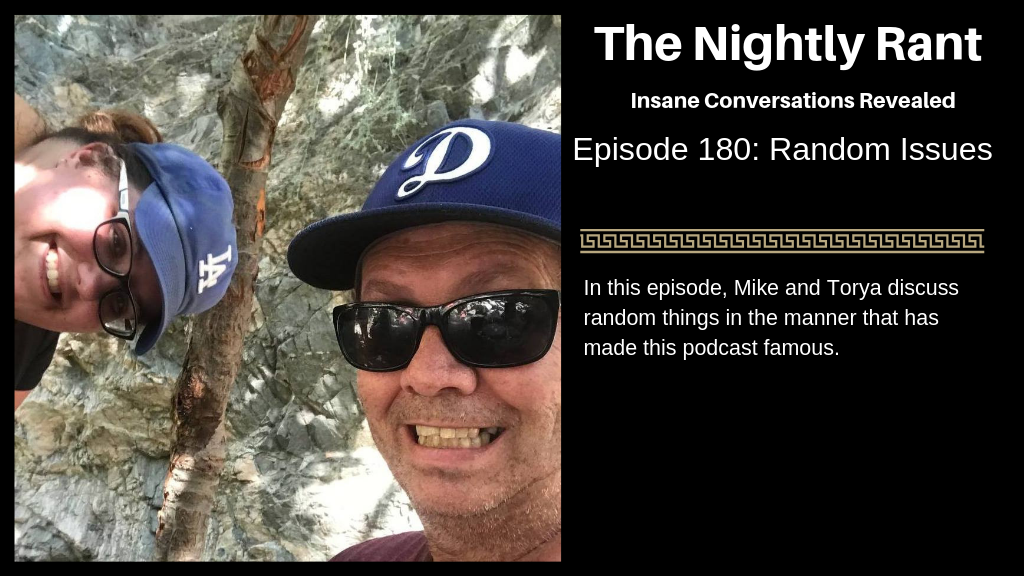 The Nightly Rant Episode 180 Summary
In this episode, Mike and Torya discuss random things in the manner that has made this podcast famous.
Listen to The Nightly Rant Episode 180
The Nightly Rant Episode 180 Show Notes
Mike opens the show discussing a boxing match involving Teen Mom OG former star, Farrah Abraham and legalization of marijuana in Canada and how it is going to cause issues crossing the border.
Mike says that laws that are out of sync with reality need to be changed. Torya explains the problem with Mike's premise that the legalization of marijuana in Canada might cause problems. Mike sees this as still a problem. He says that states that legalized marijuana are going back and expunging marijuana convictions. He wants to know why they can be banned for something they no longer have on their record.
Torya discusses her conversation with her mother and tells about the dolls her mom has purchased.
They next discuss Odie and his health issues.
The Nightly Rant Episode 180 Links Mentioned
Catch Yogi's Podcast Network on YouTube