Some of the links in this post are affiliate links. This means if you click on the link and purchase the item, we will receive an affiliate commission at no extra cost to you. All opinions remain our own.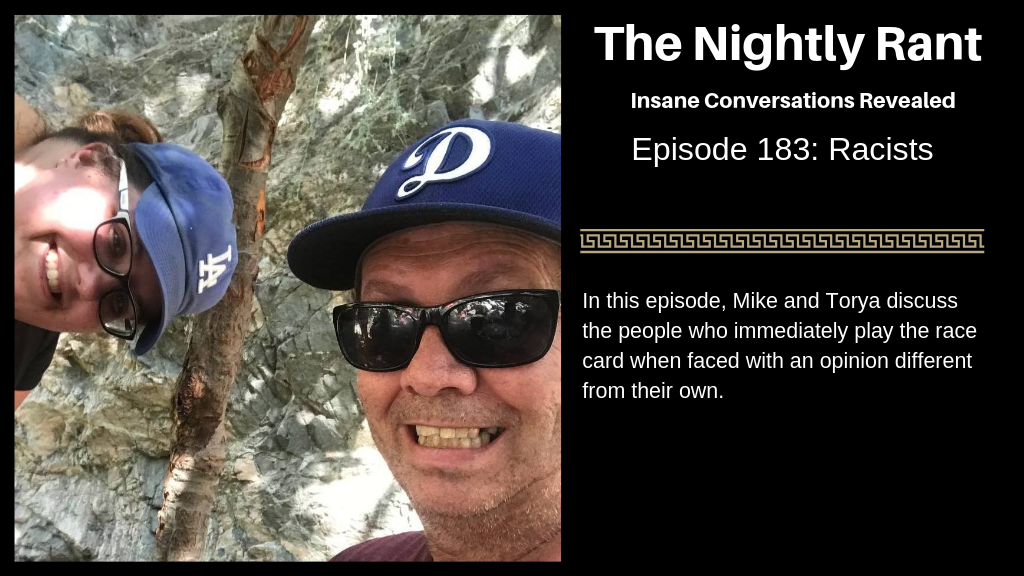 The Nightly Rant Episode 183 Summary
In this episode, Mike and Torya discuss people who immediately play the race card when faced with an opinion that doesn't agree with their opinion.
Listen to The Nightly Rant Episode 183
The Nightly Rant Episode 183 Show Notes
Mike opens the show talking the Buena Park City Council race. He wonders why calling someone a thief who was caught stealing is considered "racist"? He says that it makes those people the racists.
Torya feels that when people jump to the race card, they likely have something they are hiding. Mike claims the truth is the ultimate defense to everything. If you own it everyone can move on.
They transition to speak about the final cross country meet and the start of soccer tryouts at high school.
The Nightly Rant Episode 182 Links Mentioned
Catch Yogi's Podcast Network on YouTube