Some of the links in this post are affiliate links. This means if you click on the link and purchase the item, we will receive an affiliate commission at no extra cost to you. All opinions remain our own.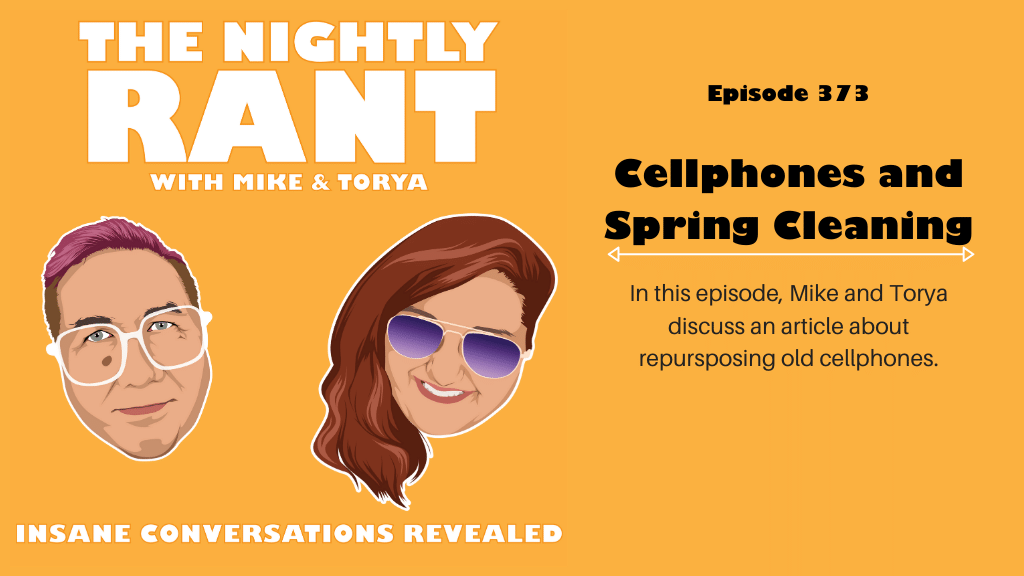 The Nightly Rant Episode 373 Summary
In this episode, Mike and Torya discuss an article about repurposing old cellphones.
Listen to The Nightly Rant Episode 373
The Nightly Rant Episode 373 Show Notes
Mike starts the show by saying that Jasper has claimed his mountain.
They also talk about how they started the spring cleaning of their closet.
Torya shares the article she read — "8 New Uses For Your Old Smartphone" by Dan Rosenbaum.
https://www.theverge.com/21542079/phone-reuse-android-iphone-how-to
Keep a spare phone.
Extra remote
Use it as a gaming device
Set up as a webcam
Old media school device
First phone for your child
Donate it to charity
Take it apart.
They discuss this intriguing list and give their own take.
Call us and leave us a message on our hotline… (657) 529-2218
Podcast launch course coming soon — https://ElitePodcastAgency.com
Authors…find our whitepaper on "How to Market and Sell More Books Than You Ever Imagined" and sell a ton of books with the strategy we outline!
The Nightly Rant Episode 373 Links Mentioned
Yogi's Podcast Network Links
Catch Yogi's Podcast Network on YouTube