Some of the links in this post are affiliate links. This means if you click on the link and purchase the item, we will receive an affiliate commission at no extra cost to you. All opinions remain our own.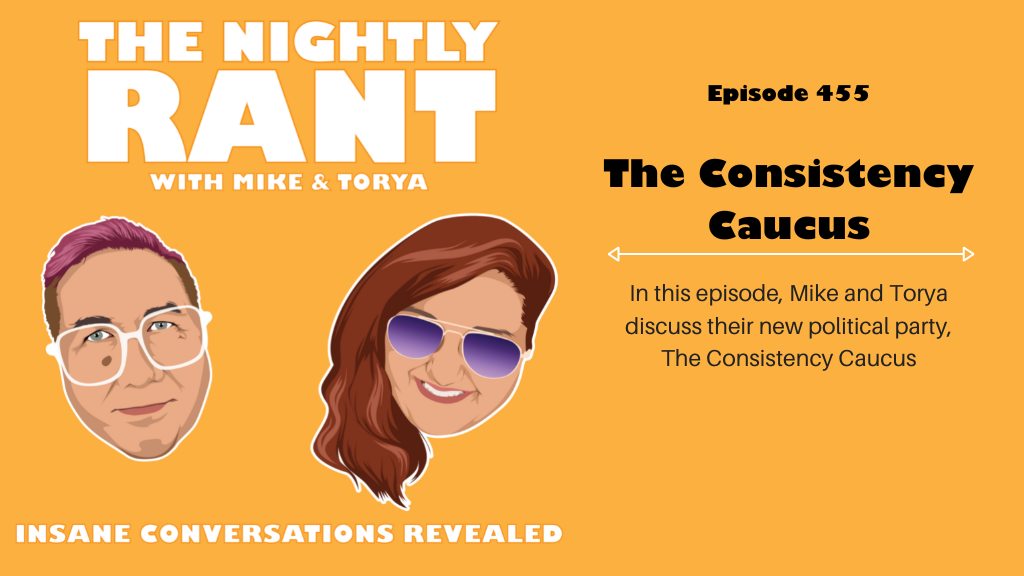 The Nightly Rant Episode 455 Summary
In this episode, Mike and Torya discuss their new political party, The Consistency Caucus.
Listen to The Nightly Rant Episode 455
The Nightly Rant Episode 455 Show Notes
Mike opens the show discussing Roe v Wade. Mike speaks his opinion about it. Torya adds her two cents in parts.
Torya explains an inside joke that calls fetuses 'parasites'. Mike and Torya continue discussing 'my body, my choice'.
The conversation leads to Mars Attacks for a second and then back to Roe v Wade.
Torya and Mike link the conversation to vaccine mandates.
They discuss the idea of a political party, the 'consistency party', and Mike talks about a new direction for Liberty Revealed. The conversation leads to the political parties and Joe Biden.
They talk about how expensive their move to Las Vegas was.
Call us and leave us a message on our hotline… (657) 529-2218
Podcast launch course coming soon — https://ElitePodcastAgency.com
Authors…find our whitepaper on "How to Market and Sell More Books Than You Ever Imagined" and sell a ton of books with the strategy we outline!
The Nightly Rant Episode 455 Links Mentioned
Yogi's Podcast Network Links
Catch Yogi's Podcast Network on YouTube