Some of the links in this post are affiliate links. This means if you click on the link and purchase the item, we will receive an affiliate commission at no extra cost to you. All opinions remain our own.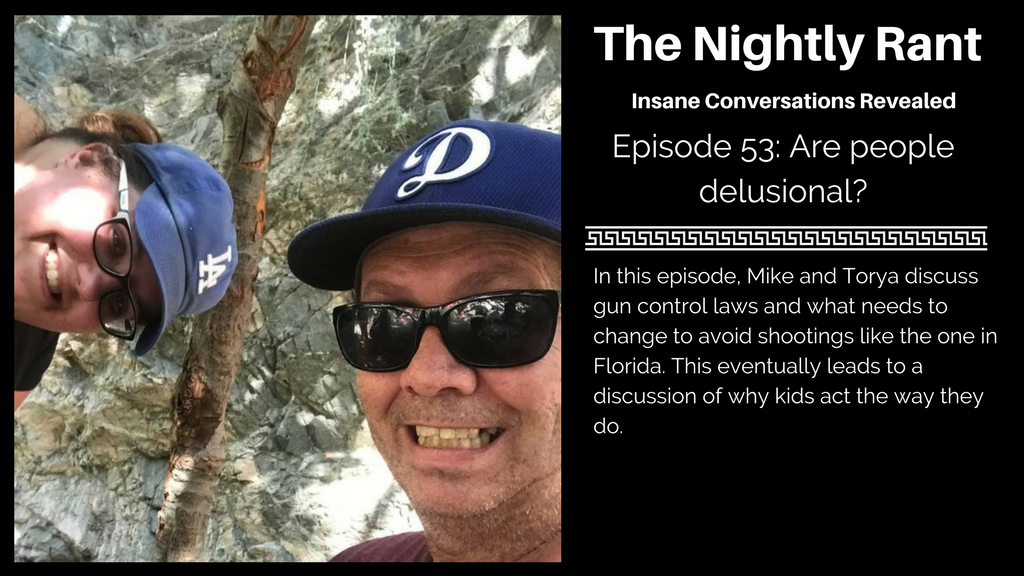 The Nightly Rant Episode 53 Summary
In this episode, Mike and Torya discuss the difficulties they've encountered the past 12 months and how they've made changes to improve their situation tremendously.
Listen to The Nightly Rant Episode 53
The Nightly Rant Show Notes
State Cup weekend is coming up (0:45)
Are people delusional? (3:10)
School shooting in Florida (4:40)
Gun control discussion ensues (5:23)
Our current method of combining several laws into one bill needs to be changed (7:41)
Homeless situation in Santa Ana/Anaheim (10:00)
Supervisor Steel steals from the county (13:57)