Some of the links in this post are affiliate links. This means if you click on the link and purchase the item, we will receive an affiliate commission at no extra cost to you. All opinions remain our own.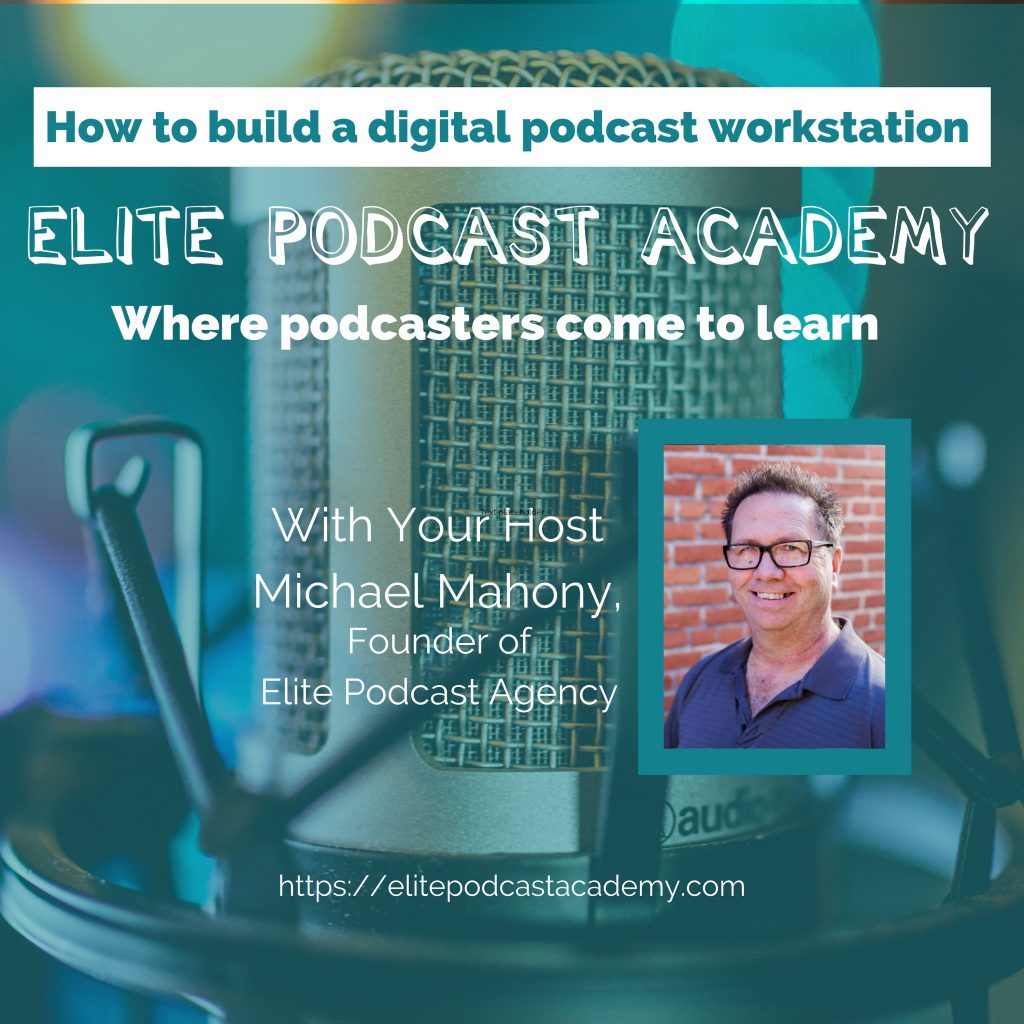 Elite Podcast Academy Show Notes
Mike walks you through the equipment you will need to set up a fantastic digital podcast workstation without breaking the bank.
The highlights include:
Your Digital Podcast Workstation Needs a Great Microphone
Know What Your Microphone Needs to Do
My Budget Microphone of Choice
Your Digital Podcast Workstation Needs Good Headphones
Add a Mixer or Audio Interface to Your Digital Podcast Workstation
Budget Recording Software (DAW)
Your Digital Workstation is Not Complete Without Cables and Cords
There Is Never a Need to Break the Bank
You will learn how to build a workstation on a budget that will enable you to produce a top-notch podcast show.
Dig in and learn something today!
Listen to Elite Podcast Academy