Some of the links in this post are affiliate links. This means if you click on the link and purchase the item, we will receive an affiliate commission at no extra cost to you. All opinions remain our own.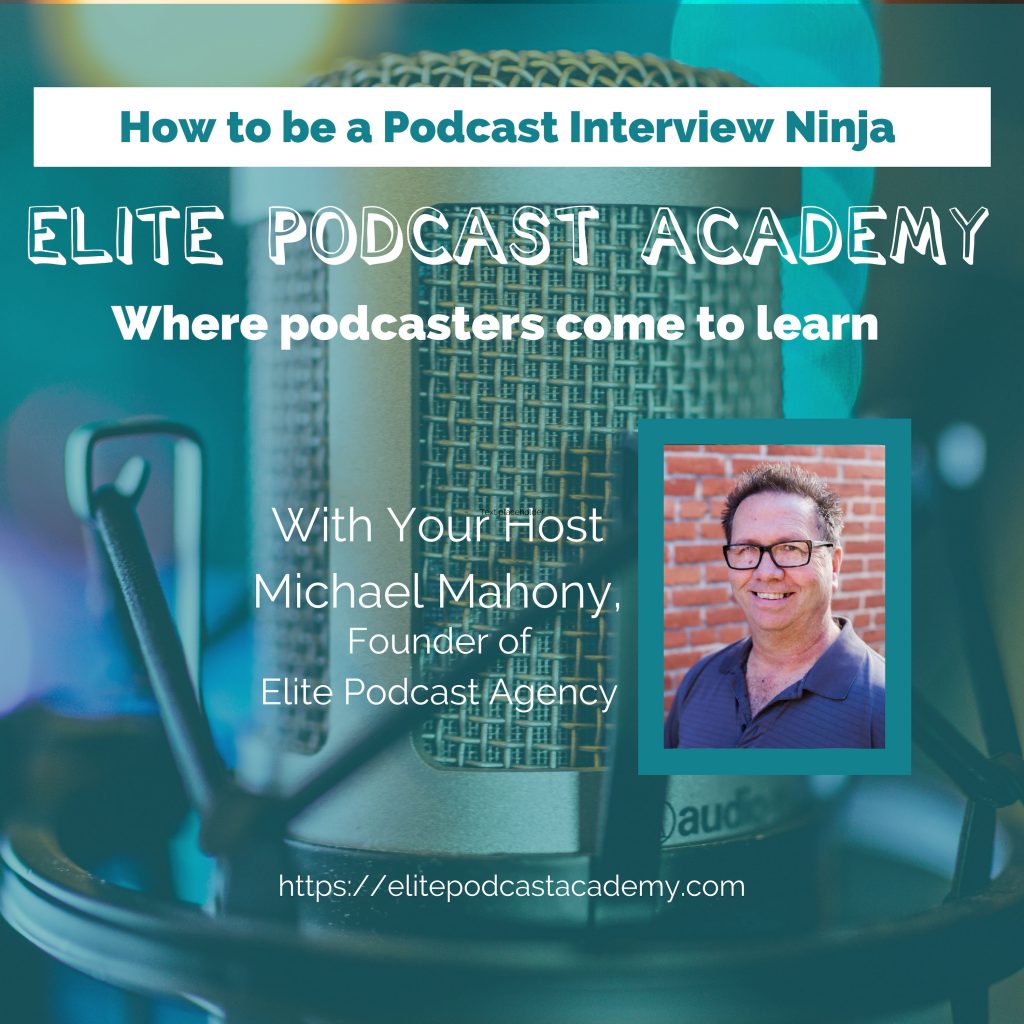 Elite Podcast Academy Show Notes
What do you need to do to become a podcast interview ninja? How can you improve your interviewing skills? Mike walks you through a thorough discussion of how to improve your interview skills so that you connect better with your audience.
Improved interview skills will bring you a wider audience as you inspire your guest's listeners to listen to your show as well. You no longer have to be the expert because you can have an expert on your show.
The highlights:
The Benefits of Interviewing
How to Get Good Guests
Serve your audience
Prepare before your interview
Prepare a list of questions
Create an environment that is welcoming
Exhibit an interest in understanding
Aim for high-quality production
Ask "how" as often as possible
Things you should never do
Dig in and learn something today!
Listen to Elite Podcast Academy