Some of the links in this post are affiliate links. This means if you click on the link and purchase the item, we will receive an affiliate commission at no extra cost to you. All opinions remain our own.

The Nightly Rant Episode 132 Summary
In this episode, Mike and Torya discuss their feelings on how animals should be fostered. They talk about the things they've learned by fostering.
Listen to The Nightly Rant Episode 132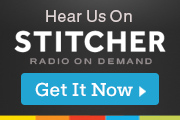 The Nightly Rant Episode 132 Show Notes
They are about to get busier than they've been. Soccer season is about to begin. This makes them extremely busy. Cross-country season has also begun. Weekends will be busy until December.
Mike points out that they do things for the kids. They appreciate what is done for them.
He then starts talking about a video he did for the foster, Odie. He got some nice compliments. The discussion goes to whether or not it is a good idea for a foster to visit their old owner. Mike says it might not be a good idea. He thinks of a foster home as a transitional home for the animal. The discussion evolved into one about the owner of Odie and how sad she must be.
Mike gets excited about doing episodes about each individual animal in the house.
Torya talks about Odie trying to steal Yogi's food. Her description is outrageously funny!
Mike rants about the animals and points out their neurotic tendencies.
The Nightly Rant Episode 132 Links Mentioned
Catch Yogi's Podcast Network on YouTube
Subscribe: