Some of the links in this post are affiliate links. This means if you click on the link and purchase the item, we will receive an affiliate commission at no extra cost to you. All opinions remain our own.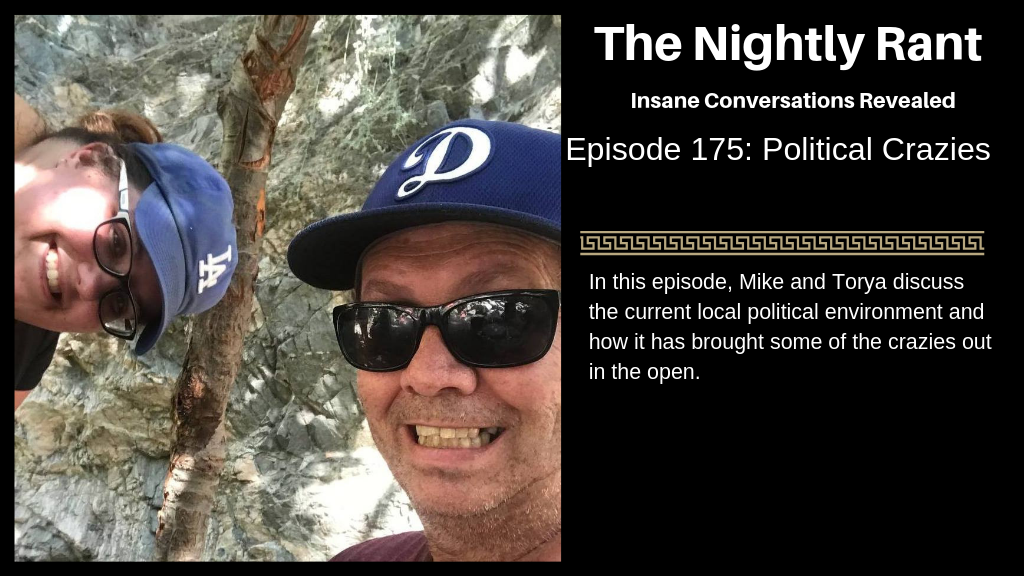 The Nightly Rant Episode 175 Summary
In this episode, Mike and Torya discuss the current local political environment and how it has brought some of the crazies out in the open.
Listen to The Nightly Rant Episode 175
The Nightly Rant Episode 175 Show Notes
Mike says it is time for a break from Facebook and explains why (0:10)
Mike discusses politicians who do stupid things to get elected (1:40)
Why does a former state senator care about this? (9:10)
The Nightly Rant Episode 175 Links Mentioned
Catch Yogi's Podcast Network on YouTube