Some of the links in this post are affiliate links. This means if you click on the link and purchase the item, we will receive an affiliate commission at no extra cost to you. All opinions remain our own.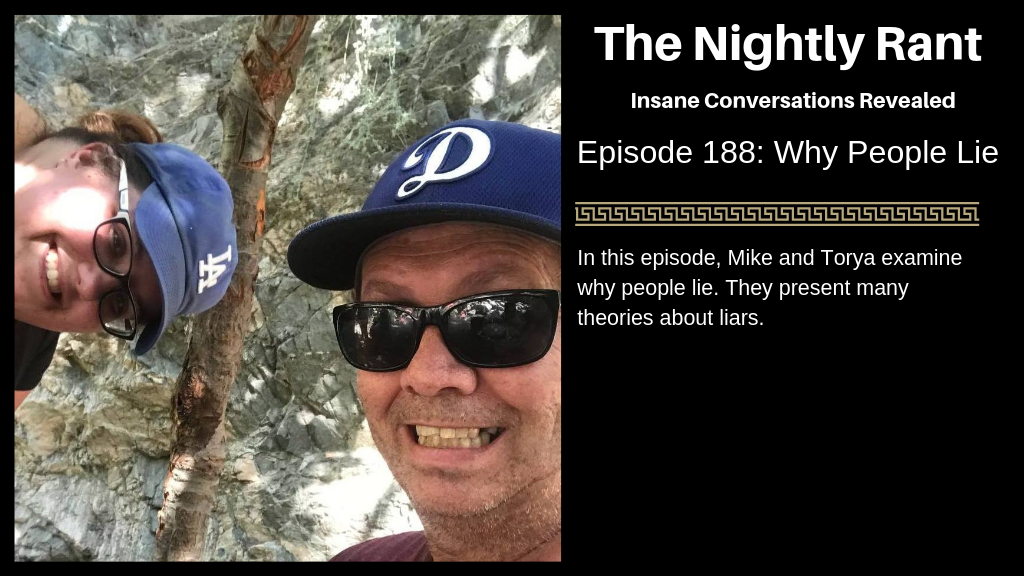 The Nightly Rant Episode 188 Summary
In this episode, Mike and Torya rant about people who lie.
Listen to The Nightly Rant Episode 188
The Nightly Rant Episode 188 Show Notes
Why do people lie? Torya says it is because they are stupid. Mike says that lying online is dumb because most people are 6 degrees of separation away from each other. He mentions the Kevin Bacon 6 Degrees of Separation game.
One conclusion is ignorance is one reason why people lie. Mike says he is talking about bald-faced lies where the person is clearly aware of the fact they are lying. He says you can count on people to do exactly one thing–think about themselves.
People tend to think they are experts on things because of people they know or are related to who ARE experts in a given area. Mike says that if you cannot verify this, you have to accept what people say. Intelligent people know how to talk their way through things.
The Nightly Rant Episode 188 Links Mentioned
Catch Yogi's Podcast Network on YouTube