Some of the links in this post are affiliate links. This means if you click on the link and purchase the item, we will receive an affiliate commission at no extra cost to you. All opinions remain our own.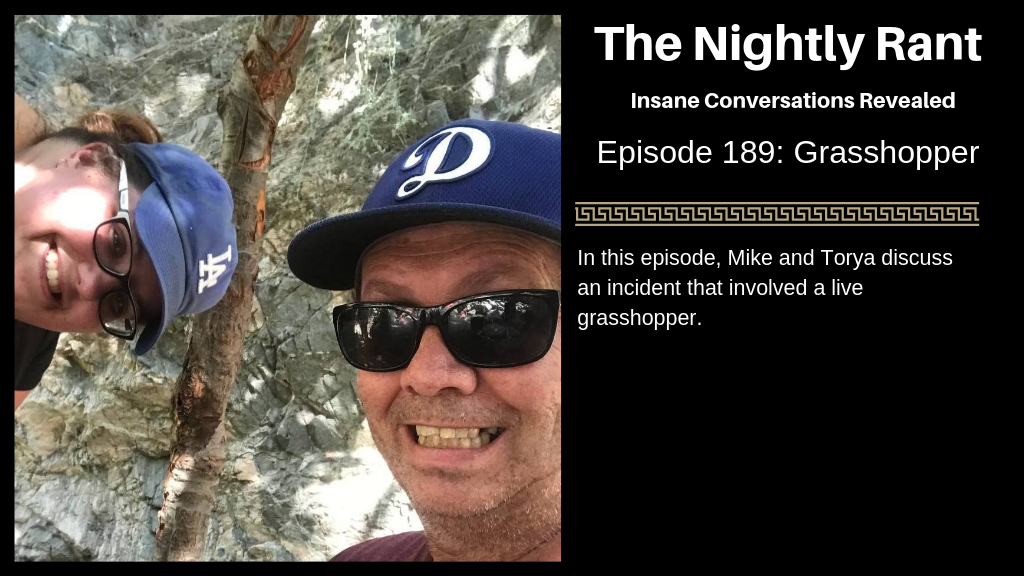 The Nightly Rant Episode 189 Summary
In this episode, Mike and Torya discuss an incident that involved a live grasshopper.
Listen to The Nightly Rant Episode 189
The Nightly Rant Episode 189 Show Notes
Mike opens the show talking about martial arts movies where the master has some advice for the student. He refers to the student as "grassshopper". This leads to a story about the grasshopper that was in Mike's car.
Mike tells the story of getting the grasshopper out of the car. Hilarity ensued.
Mike describes Deputy Dunkin and what he does daily. He also describes Odie's attempts to climb over the fence Torya put in place for Dunkin.
The Nightly Rant Episode 189 Links Mentioned
Catch Yogi's Podcast Network on YouTube