Some of the links in this post are affiliate links. This means if you click on the link and purchase the item, we will receive an affiliate commission at no extra cost to you. All opinions remain our own.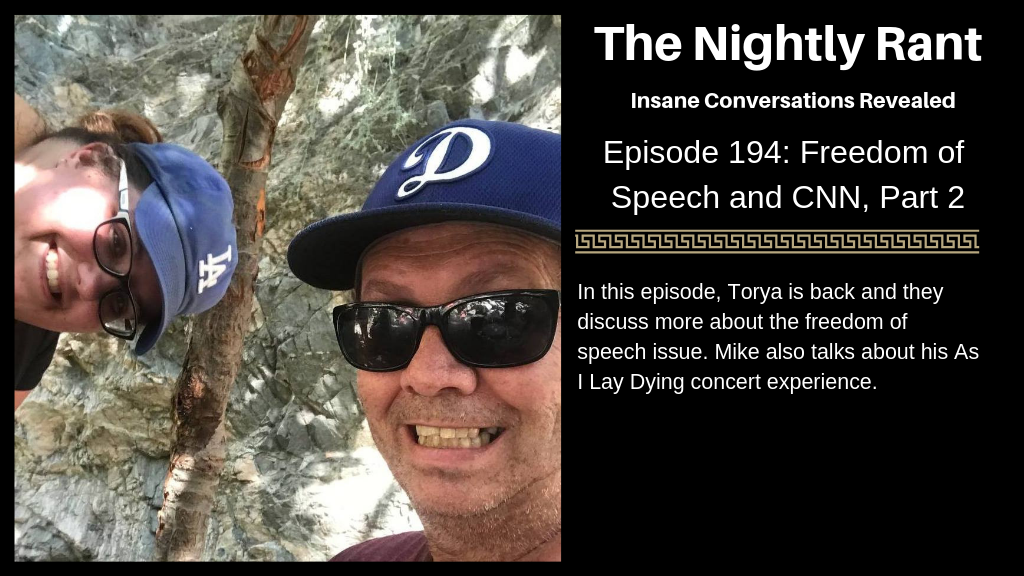 The Nightly Rant Episode 194 Summary
In this episode, Mike and Torya discuss the ruling in the CNN freedom of speech case.
Listen to The Nightly Rant Episode 194
The Nightly Rant Episode 194 Show Notes
Mike and Torya continue the discussion of CNN's lawsuit against the White House. The judge apparently ruled in favor of CNN and the White House gave up the fight.
Torya says that this sets a precedent. She agrees with the rules the White House has now set up.
Mike says he thinks the White House should be allowed to limit who gets to speak. Hating Trump is not a world view.
Torya asks what this is distracting us from. She feels it is far too trivial.
They are both upset that this took precedence over the shooting in Thousand Oaks.
Mike describes his time at the As I Lay Dying concert.
The Nightly Rant Episode 194 Links Mentioned
Catch Yogi's Podcast Network on YouTube