Some of the links in this post are affiliate links. This means if you click on the link and purchase the item, we will receive an affiliate commission at no extra cost to you. All opinions remain our own.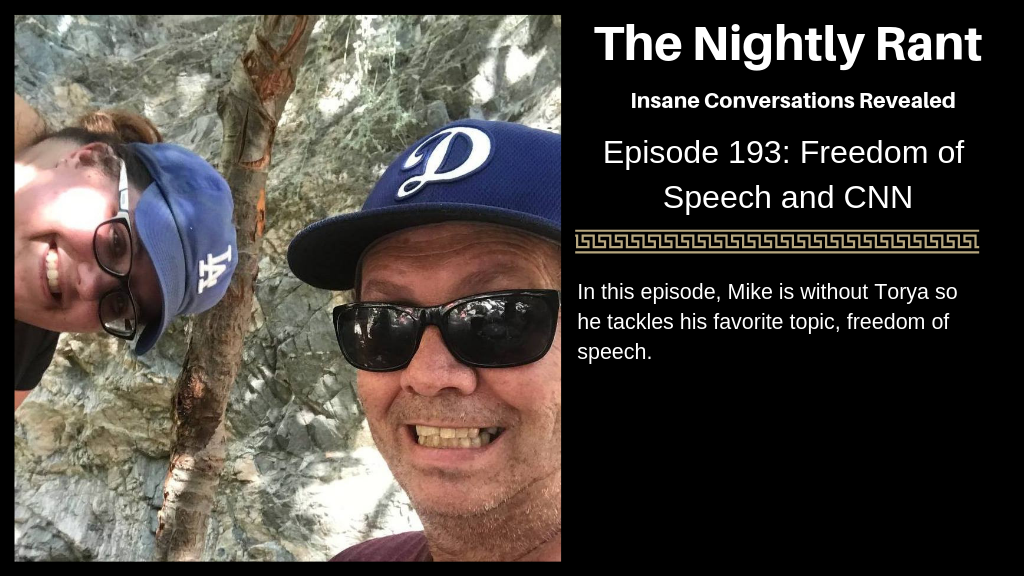 The Nightly Rant Episode 193 Summary
In this episode, Mike is solo because Torya is sick, so he rants about freedom of speech.
Listen to The Nightly Rant Episode 193
The Nightly Rant Episode 193 Show Notes
Mike recounts the issue between Jim Acosta and President Trump. He discusses the situation at length.
There is a claim that the video of the incident was doctored.
Mike's opinion is that Jim Acosta was banned, not CNN. Couldn't CNN send another reporter? Doesn't the White House have the right to say he doesn't want Jim Acosta at press conferences?
Mike then goes into a discussion of the zoo. He points out how sensitive cats are to things that change in their environment. Dogs are pretty easy, but cats not so much.
The Nightly Rant Episode 193 Links Mentioned
Catch Yogi's Podcast Network on YouTube