Some of the links in this post are affiliate links. This means if you click on the link and purchase the item, we will receive an affiliate commission at no extra cost to you. All opinions remain our own.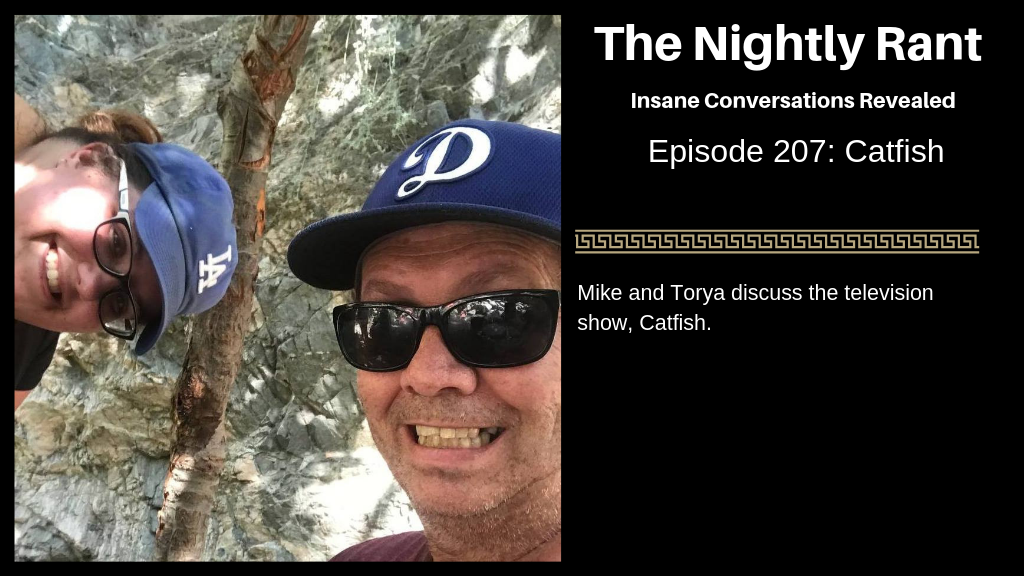 The Nightly Rant Episode 207 Summary
Mike and Torya discuss the television show, Catfish.
Listen to The Nightly Rant Episode 207
The Nightly Rant Episode 207 Show Notes
Our show notes are changing. We are now going to use summaries of the show content for you. Let us know what you think!
A playful Yogi is "molesting" Torya's microphone cord.
Yogi makes an appearance.
Torya reminds Mike what the topic for tonight is since he is continually forgetting.
They did not like the previous season of Catfish.
Mike rants about people having a right to say what they want.
Is Catfish using categories to create their episodes?
Mike mentions he has more of a temper, but Torya gets irritated much easier.
They discuss Torya's allergies
Mike talks about over the counter medication that is addictive.
They discuss how Yogi reacts to them sneezing.
The Nightly Rant Episode 207 Links Mentioned
Catch Yogi's Podcast Network on YouTube