Some of the links in this post are affiliate links. This means if you click on the link and purchase the item, we will receive an affiliate commission at no extra cost to you. All opinions remain our own.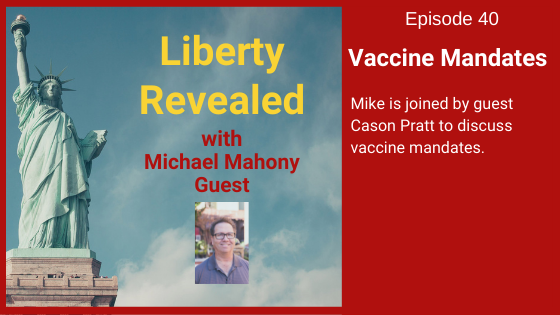 Liberty Revealed Episode 40 Show Summary
Should vaccines be mandated by the government?
Listen to Liberty Revealed Episode 40
Liberty Revealed Episode 40 Show Notes
The US Government, specifically President Joe Biden, has proposed mandating vaccinations for COVID for everyone. Mike is joined by Cason Pratt to discuss this and other liberty related issues.
Links Mentioned in Episode 40
Catch Yogi's Podcast Network on YouTube
Yogi's Podcast Network YouTube Channel