Some of the links in this post are affiliate links. This means if you click on the link and purchase the item, we will receive an affiliate commission at no extra cost to you. All opinions remain our own.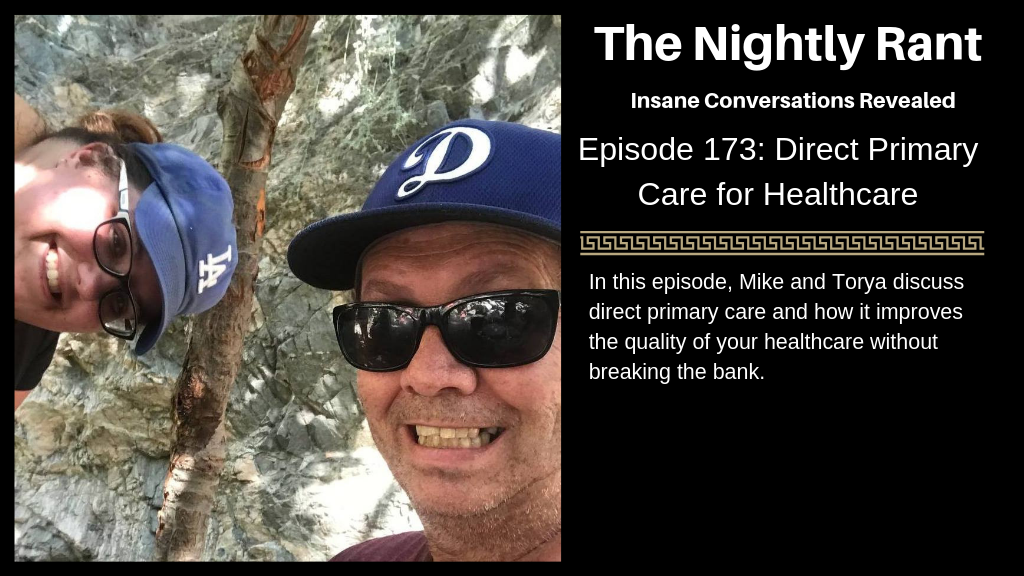 The Nightly Rant Episode 173 Summary
In this episode, Mike and Torya discuss direct primary care and how it improves the quality of your healthcare without breaking the bank.
Listen to The Nightly Rant Episode 173
The Nightly Rant Episode 173 Show Notes
Health problems are prevalent in our society. (0:20)
Elevated Health is the most amazing place in Orange County to get your healthcare needs taken care of (1:30)
Government makes insurance more expensive (3:20)
Why don't people go to this form of healthcare? You should check out http://elevatedhealth.md (5:20)
Is $85 a month reasonable for unlimited access to a doctor, reduced lab work, a year physical included and discounts on medication? (7:00)
Libertarian discussion about healthcare (11:30)
The Nightly Rant Episode 173 Links Mentioned
Catch Yogi's Podcast Network on YouTube