Some of the links in this post are affiliate links. This means if you click on the link and purchase the item, we will receive an affiliate commission at no extra cost to you. All opinions remain our own.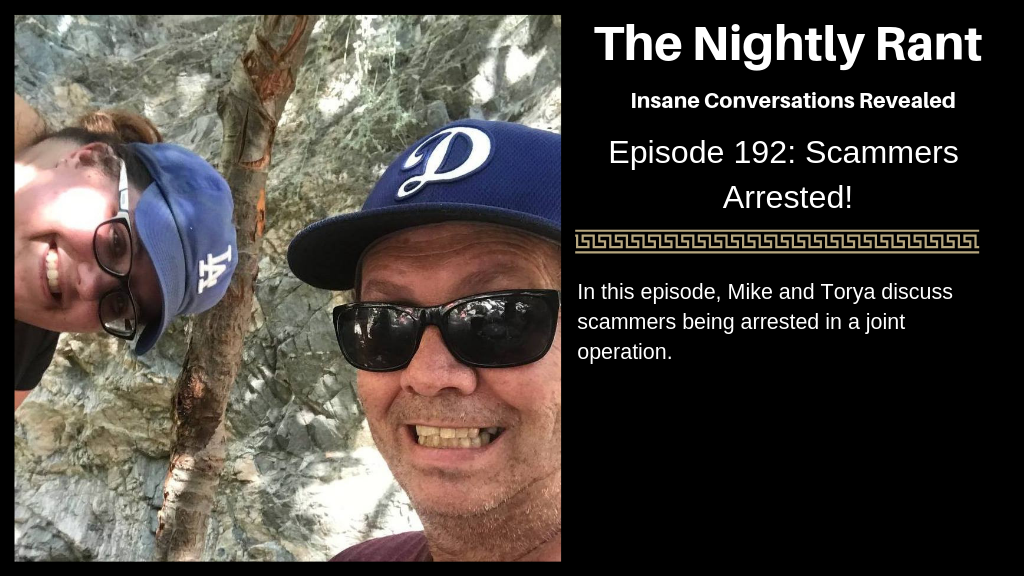 The Nightly Rant Episode 192 Summary
In this episode, Mike and Torya discuss scammers being arrested in a joint operation.
Listen to The Nightly Rant Episode 192
The Nightly Rant Episode 192 Show Notes
Apparently, there was a joint effort between the United States, Canada and India to bust scammers. Many were arrested in this sting operation.
Torya says she doesn't understand how people even fall for this scam. Mike describes how they handle the scam and why he agrees with Torya.
Mike says that up to the purchase of the Target gift card it is potentially possible to fall for it.
The reason they are discussing this is that Torya was once again called by a scammer. Once again it is the credit card scammers who contacted her. Torya describes the call and how she handled it.
They have a rant about privatizing many things the government do, specifically airports. They agree that rates would go down.
The Nightly Rant Episode 192 Links Mentioned
Catch Yogi's Podcast Network on YouTube