Some of the links in this post are affiliate links. This means if you click on the link and purchase the item, we will receive an affiliate commission at no extra cost to you. All opinions remain our own.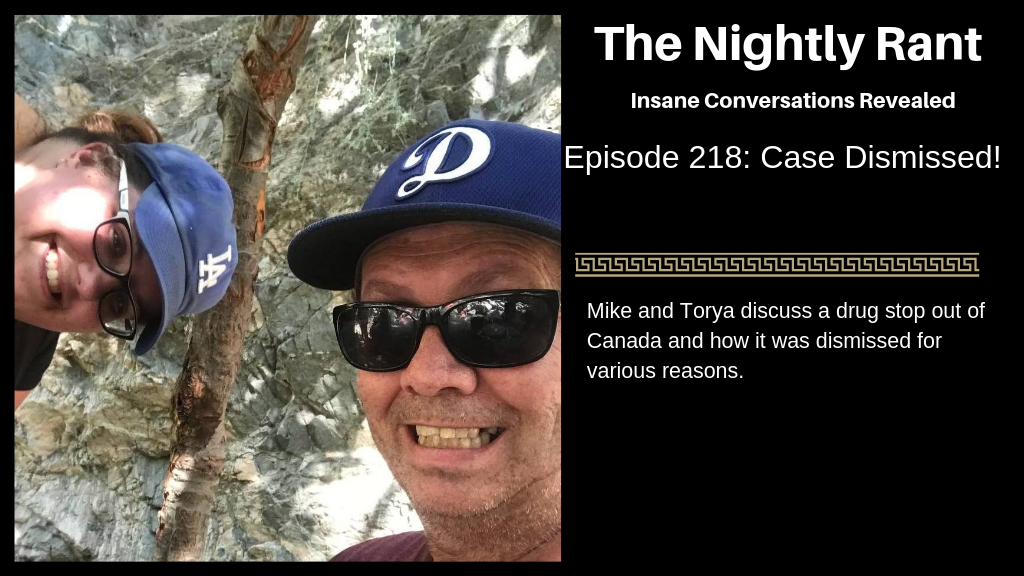 The Nightly Rant Episode 218 Summary
Mike and Torya discuss a drug stop out of Canada and how it was dismissed for various reasons.
Listen to The Nightly Rant Episode 218
The Nightly Rant Episode 218 Show Notes
Our show notes are changing. We are now going to use summaries of the show content for you. Let us know what you think!
Mike describes people who were running across the dark street
Torya describes an issue from British Columbia.
An officer pulled over a man and had his dog check the car. The dog alerted. He found 27,000 fentanyl pills.
The court threw the case out.
Mike explains that he agrees with the logic of the approach, but disagrees with the ultimate decision.
Mike says the path to the solution doesn't matter, the answer matters.
The discussion now goes to freedoms that are abused when police are not kept in check.
New sponsor: EliteSquadcast.com
Podcast launch course coming soon — https://ElitePodcastAgency.com
Authors…find our whitepaper on "How to Market and Sell More Books Than You Ever Imagined" and sell a ton of books with the strategy we outline!
The Nightly Rant Episode 218 Links Mentioned
Catch Yogi's Podcast Network on YouTube