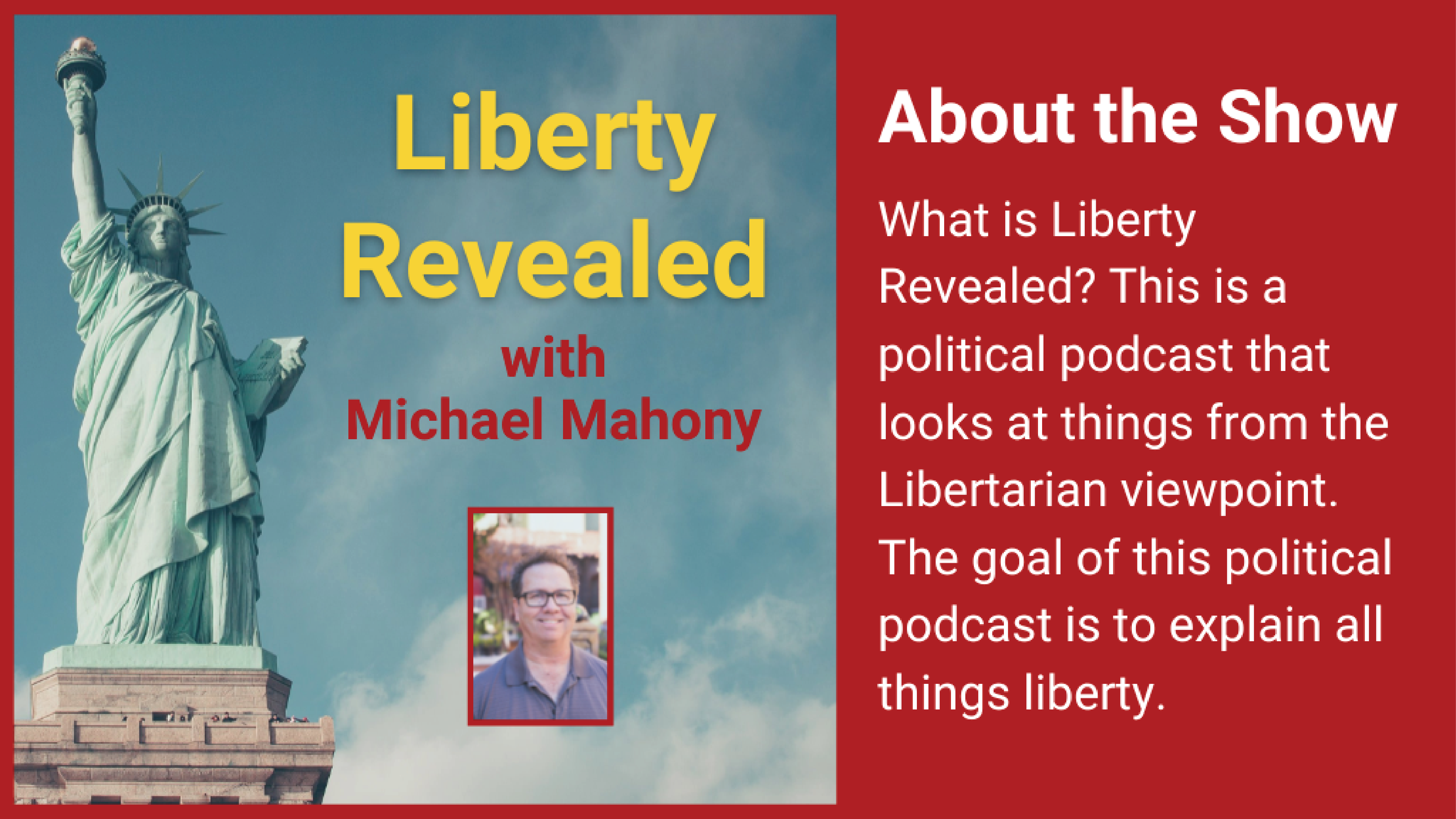 What IS The Liberty Revealed?
What is Liberty Revealed? This is a political podcast that looks at things from the Libertarian viewpoint. The goal of this political podcast is to explain all things liberty. 
The host, Michael Mahony, is a registered Libertarian. He approaches all issues through an analytical mindset. He has a passion for teaching others and that comes through in each and every episode. This political podcast is a mixture of topical shows and interview shows. You are sure to enjoy each and every episode.
Sometimes you will agree with Mike, other times you will disagree with Mike, but we guarantee you will always learn something from Mike. This is the type of show that gets extremely addictive.
Yogi's Podcast Network is excited to be hosting this amazing podcast.
Liberty Revealed Schedule
A new episode is released weekly on Monday.
Listen to Liberty Revealed
Liberty Revealed Episodes